JELLYWEEK SUMMER WORKCAMP is about innovation, cocreating processes and structures for global collaboration and of course the meeting of extraordinary people: The camp won't be an open work session, it will be a week to build up a committed international team with a strong shared mission. In our team of activists we need all skills for imagination & implementation for concrete & visionary project management of #JW13.
COME & JOIN FROM ALL OVER THE WORLD
LET'S CREATE THE NEW & NEEDED
LET'S MOVE HUGE THINGS TOGETHER
LET'S COCREATE #JW13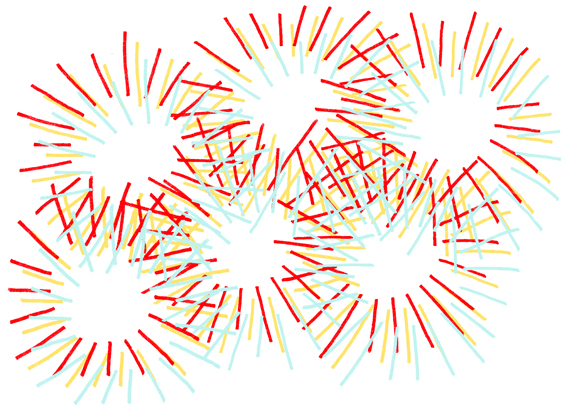 LOCATION
For having an inspiring environment we will meet up in Frontiers-Cabardès / Aude in the South France near to the Pyrenees. Leslie Starr, one of the most active ambassadors from JELLYWEEK 2012, who is living in that beautiful region, will host us there.


COSTS & BOOKING
The SUMMER WORKCAMP will last 7 days & cost 205,75 Euros for theaccomodation and 190 Euros for dinner each day (please count also an additional amount for transport and selfmade breakfast). Booking of accomodation only via Eventbrite. Please pay using Paypal option. You will recieve an email with the booking information for the food. The trip from Carcassonne Airport to the accomodation can be organized. Please let us know, how you are planning to travel: lesliestarr1@gmail.com.Here you can find the booking conditions in english and frensh.

AGENDA / DRAFT
2 SEPT  arrival & trip to the surrounding nature
3 SEPT  getting to know each other & cocreating the vision for #JW13
4 SEPT  project planning #JW13 & creation of teams
5 SEPT  teamwork with sharing sessions at the beginning & end of the day
6 SEPT  teamwork with sharing sessions at the beginning & end of the day
7 SEPT  final session, cocreation of a plan for the period until #JW13
8 SEPT  trip to Carcassonne & party
9 SEPT  departure
Those, who want to prepare the agenda in advance, please share your thoughts in theetherpad and contact anni.roolf@dezentrale.eu.
QR Code - Take this post Mobile!
Use this unique QR (Quick Response) code with your smart device. The code will save the url of this webpage to the device for mobile sharing and storage.